Evenlink is proud to provide 100% local Support!
We DO NOT outsource Customer Service or Technical Support.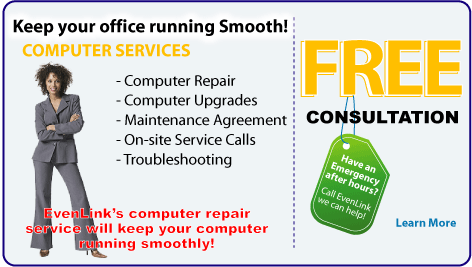 We offer the area's best customer service in the field of computer repairs, upgrades and sales for your business office technology applications.
Our support personnel have extensive of experience in troubleshooting issues with business applications and computers.
Call us today to have your computer upgraded, checked for viruses, or repaired. EvenLink's computer repair services will keep your computer running smoothly.
Call locally from Sunbury at 570-988-1800 or locally from Lebanon at 717-274-3300 to find out more.