Evenlink is proud to provide 100% local Support!
We DO NOT outsource Customer Service or Technical Support.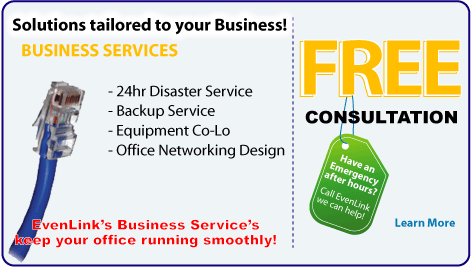 24hr disaster assistance is available 24x7x365 is available please call our office for details. All emergency situations are taken on a per situation basis.
Call locally from Sunbury at 570-988-1800 or locally from Lebanon at 717-274-3300 to find out more.