Evenlink is proud to provide 100% local Support!
We DO NOT outsource Customer Service or Technical Support.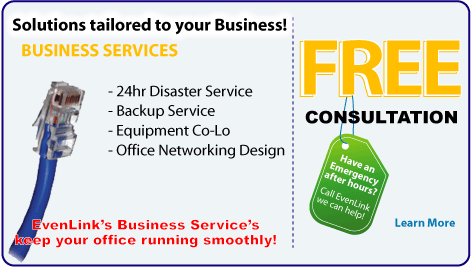 Let us design your office network. Increase the productivity of your office staff with a Local Area Network organizing all of your data and allowing other users to share and modify information as needed by who needs it. Switches, routers, servers and workstations are our specialty.
Call locally from Sunbury at 570-988-1800 or locally from Lebanon at 717-274-3300 for more information.