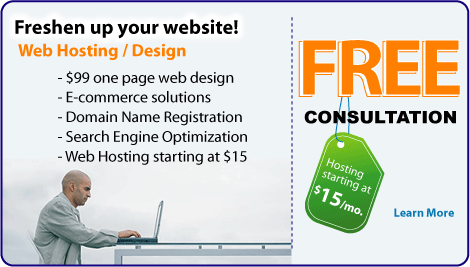 FREE Website Design Consultation!
• Custom website design
• A full suite of E-commerce solutions to fit your business needs
• Custom Internet/Intranet programs ranging from internal e-mailing to administration modules
• Professional and easy-to-navigate websites
• Several different search engine optimization packages to help drive more traffic to your site
• 360 degree panoramic views of rooms and landscapes to be displayed in your website.
Hosting
• $15 or $25 monthly
Call Eric at 570-988-1800 ext. 2030 for more information.